2017
[20-octobre-17 16:11:22]
Bienvenue dans WordPress. Ceci est votre premier article. Modifiez-le ou supprimez-le, puis lancez-vous !
2014
[23-mars-14 12:19:09]
We enjoy  the process of creating a theme from its start to its end – from a sparkling design idea, to the very release..
[21-mars-14 12:19:34]
CMSMasters Studio is a team of professionals. Every member of our team has spent many hours polishing professional skills and earning a unique experience in...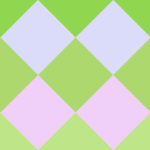 [20-mars-14 15:33:06]
We don't just produce wordpress themes. We give life to whole microcosms, where beautiful designs are powered by immense functionality. We consider our work to...
2013